Click on the above to view Full Size

(Left to Right, Village Plan, Tregarantec Map, Church)

As part of our visit to Brittany, tracing St Caranog, we also visited Trégarantec, a small village of 492 inhabitants, which is located inland and to the Southeast of Lesneven.

As is common in France, all villages and towns have their own Town Hall and Mayor, which administers the 'Commune' and Tregarantec was no exception.

To one side of the Church was the village square and a single shop which was also a Cafe, Bar, Bakers, Grocer and also sold Petrol.

We received communication from Anne Dumas in Carantec, that the Church in Trégarantec is not dedicated to Saint Carantec, only the village.

May I tell you that in Trégarantec, the church is not dedicated to saint Carantec. It is only the village. In Breton language, Tré, means dependent on, Garantec, means Carantec. Numerous breton villages or towns have a name beginning by Tré, meaning that they are dependent on an other village or town. Trégarantec means that, in the ancient time, this village had to give an annual tax to Carantec village. It was only a question of administration and money... ! "
Click on any Photograph to see Full Size
Rear view of St Carantec Church Village Centre, with Shop in background

The following information has been taken from Dr Stephen's scholarly "Material for a History of the Church and Parish of S. Crantock". and " The Saints of Cornwall, by Gilbert H. Doble".
Trégarantec is a village, a few kilometres to the Southeast of Lesneven. The patron Saint of the parish is S. Tréarnec or Arnec. It possesses a reliquary, of the date 1583, on which are the words Sancte Ternoce, ora pro nobis, and this fact has given rise to a legend that the original name of Trégarantec was Treff - Illy because the inhabitants charitably received the people of Plouider, who were infected by the plague and had been abandoned by their neighbours.
A place called tref Karantus is mentioned in a charter by which Count Hoel in 1069 gave to the monastery of Holy Cross at Quimperlé Logamand, a dependence of the parish of La Forest- Fouensant, near Concarneau.
Abbé Perrott, rector of Scriganac, says that there is a heath in the parish of Plougerneau in Léon called Lannig ar C'haradec, and a farm close by called Llangrannog. Close by is a chapel, now dedicated to S. Claud, with a statue representing a bishop with a child at his feet.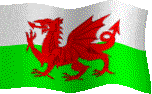 This site was last updated Tuesday January 29, 2019